How to find your Machine ID
Here are instructions for finding your Machine ID:
From the NinjaTrader Control Center, go to Help –> About …

An About NinjaTrader window will appear. Your Machine ID should be listed. Copy your Machine ID and send it to us at [email protected].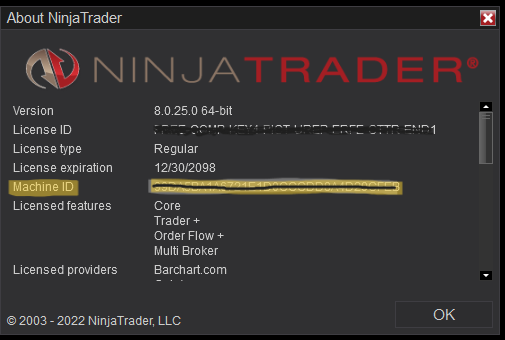 Once we receive it, we will grant you the license to use the Software and your license will be activated. We will send your access dates for your account (30 days or 1 year).
HOW TO INSTALL YOUR NINJA SCRIPTS SOFTWARE
After we receive your Machine ID, we will send you the NinjaScript Zip file in an email as a downloadable link: Ninja Scripts => https://www.dropbox.com/s/qq445gdpcb2ftf7/Sikatna.zip?dl=1 Save this file named Sikatna to your desktop. Next, from the NinjaTrader Control Center, click Tools –> Import –>NinjaScript Add-On… Then select the Zip file and click Open. A pop-up window will open. Click OK to import. Here is a helpful YouTube video for reference. Install a 3rd Party Indicator or App
HOW TO INSTALL YOUR PRE-CONFIGURED TEMPLATES
You will receive three templates sent to you in your email. Download these files to your Downloads folder. Copy the files into your Programs => NinjaTrader 8 => Templates = > Charts folder.
Open the NinjaTrader Control Panel. Go to New => Chart
Choose an instrument from the drop-down menu. To the right, click Load template and click on the template name, and click the OK button.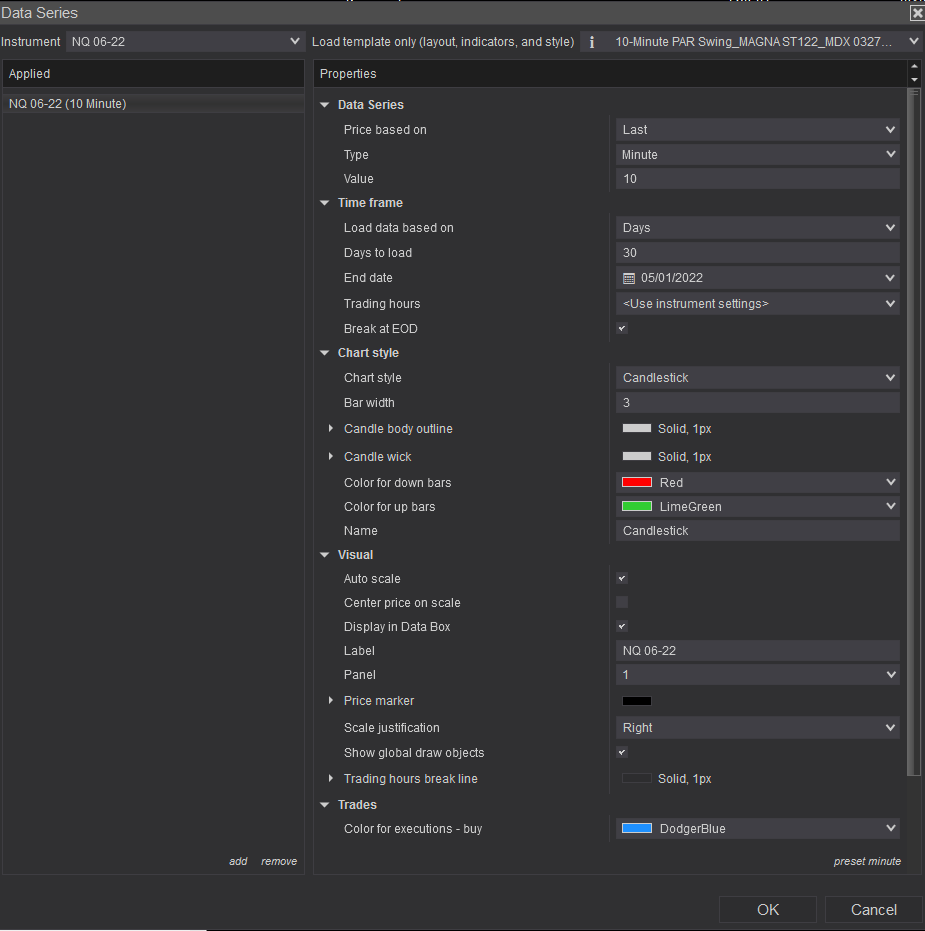 ---